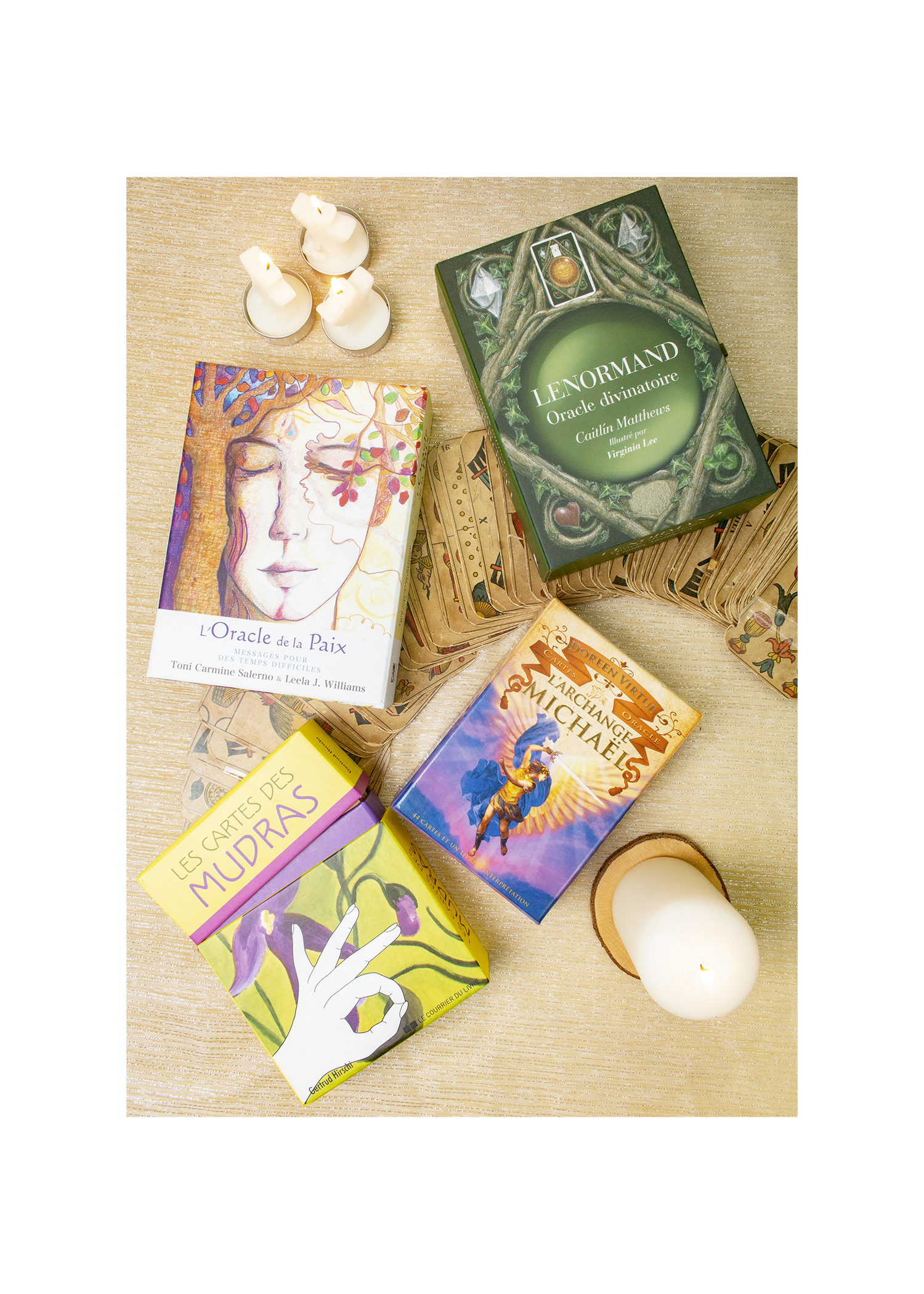 BENEVOLENT DIVINATION
Benevolent divination, also called mindfulness divination, is a unique approach to the divinatory arts, which focuses on exploring an individual's states of being to guide them wisely on their personal evolutionary path. 'present time. This practice aims to redefine the relationship that each individual has with his life, through his emotions and his feelings, in order to give meaning to the human experience , by redefining the rules and concepts underlying the divinatory practice.
It is a holistic expression of divination , which proposes to evolve our practices in joy, confidence and wonder, in order to restore the magic of life to its light, its grace and its beauty, in a unique way. for each individual. When we practice mindfulness divination or are guided by an oracle using this technique, it is a new vision of life that is offered to us, more patient and more honest , which encourages us to face to our shadows the same lightness as our inner light.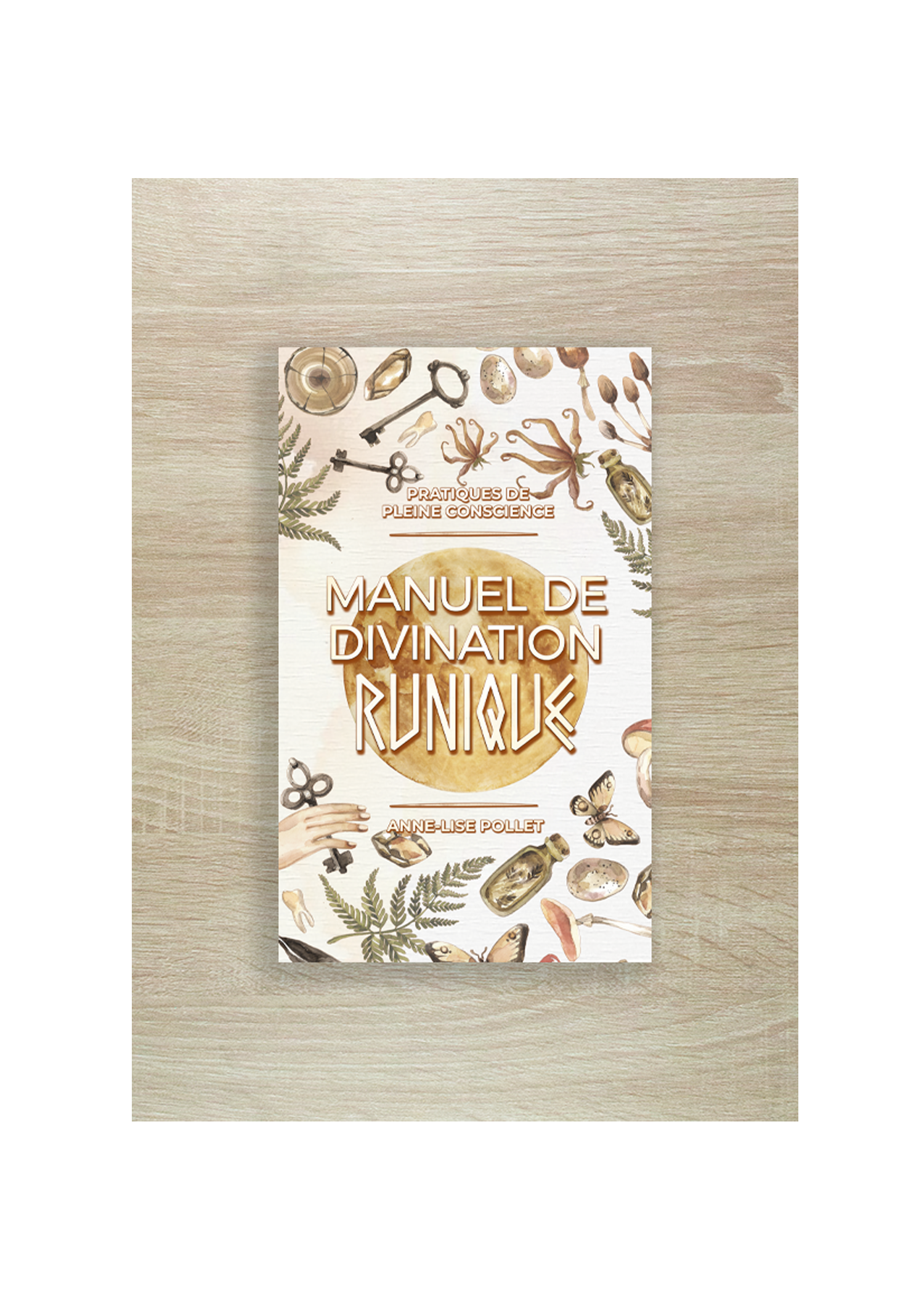 INDIVIDUAL TRAINING AND SUPPORT
The School is under development and currently only offers specialized runic divination tools. Workbooks, technical videos and articles will soon be made available to you.
Guidance services are also available if you wish to receive expert advice in your personal life, have your prints analyzed or obtain technical answers regarding your training.
All these options are available in digital format , some products are also available in print on demand on Amazon, such as the manual opposite.
KNOW ME BETTER
My name is Anne-Lise Pollet , cartomancer-writer, I explore with interest the mysteries of life using maps and writing as tools for analysis and introspection.
After more than 15 years of practice and research, I am happy to be able to share with you the fruit of my long years of experience. I invite you to walk with me during this beautiful divinatory adventure, where I will make you discover the tools that I have designed throughout my personal path of evolution, to help you practice divination with confidence!
Whether you are questioning your identity , your place in the world, adult or adolescent, binary or non-binary, neurotypical or neurodivergent, you are safe here to ask your questions.
Currently, I define myself as a non-binary aromantic-asexual introvert (Elle Iel Il / She They He), on the autism spectrum (self-diagnosed). It has been three years now since I entered a phase of exploring and redefining my identity, I hope that my unique vision will allow you to find the confidence to follow your own path!
. INSTAGRAM .
Suivez presence.artdevivre sur Instagram pour recevoir nos dernières nouveautés directement sur votre fil: utilisez les hashtags @presenceartdevivre et @divinationbienveillante pour retrouver toutes nos réalisations!